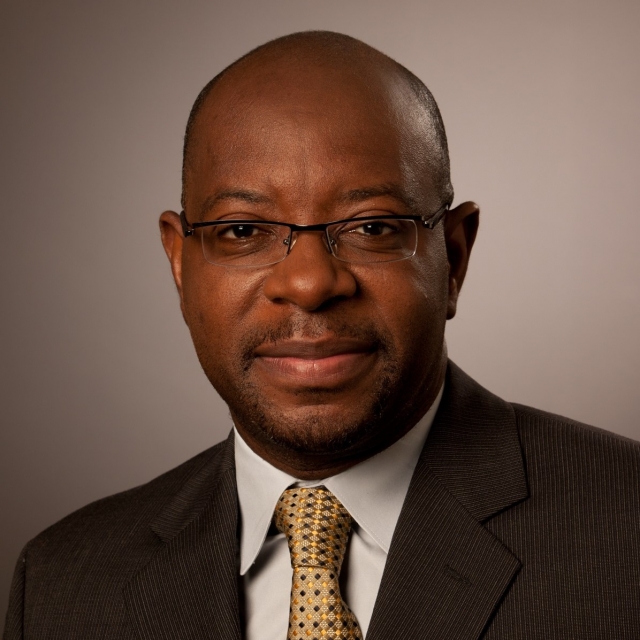 Tunde Sotunde MD, MBA, FAAP is the President and CEO of Blue Cross and Blue Shield of North Carolina (Blue Cross NC). Blue Cross NC is North Carolina's largest insurer and provides coverage to more than 3.7 million members across all 100 counties.
During his career, Dr. Sotunde has worked hand-in-hand with health care providers, consumers, employers, brokers, policymakers, and state and federal regulators to navigate complex changes and lead health transformation across both public and private sectors.
In his previous role, Dr. Sotunde served as the President overseeing Anthem's Medicaid and related state government business across 23 states and the District of Columbia with 7.3 million members and $33 billion in revenue, where he drove a 13 percent membership increase in enrollment over a two-year period.
Dr. Sotunde is a graduate of University of Ibadan College of Medicine in Nigeria (1988) and Howard University's Hospital Residency Program in Pediatrics (1995). He completed his Executive MBA at the University of Memphis (2001) and studied health care management at the Wharton School of Business (2003).
Dr. Sotunde was born in Nigeria where he spent his early childhood before attending boarding school in England. In the early 1990s, Dr. Sotunde immigrated to the U.S. where he completed his pediatric residency training. Outside of his passion for improving the health care delivery system, Dr. Sotunde is an avid aviation enthusiast and enjoys leisure travel with family and friends.
He is married with four children.