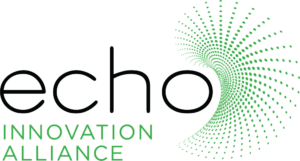 The Echo Innovation Alliance is a powerful strategic investing engine designed to expand Echo Health Ventures' proven investment model, driving strategic impact and financial returns for the companies it serves. The Alliance brings together Echo Health Ventures, founded in 2016 as a strategic collaboration between Cambia Health Solutions and Mosaic Health Solutions, and Alliance members USAble Corporation and BlueCross BlueShield of Tennessee.
Through its depth of investment sourcing and industry relationships, the Alliance brings together leading health solutions companies with demonstrated experience providing products and services to millions of Americans. Since its founding in 2016, Echo's team of nationally recognized health care investment and industry professionals has worked in partnership with its Alliance members to connect market-driven innovations with the scale of innovative health care enterprises.
Echo provides not only capital, but also valuable health care market insights, sector expertise and active engagement with each portfolio company to grow, compete, and scale their business.
Want to Learn More?
Check out this PDF resource to learn more about the Echo Innovation Alliance.