Echo's Anahita Nakhjiri Recognized by the 2021 She Powers Health Rising Star Award
---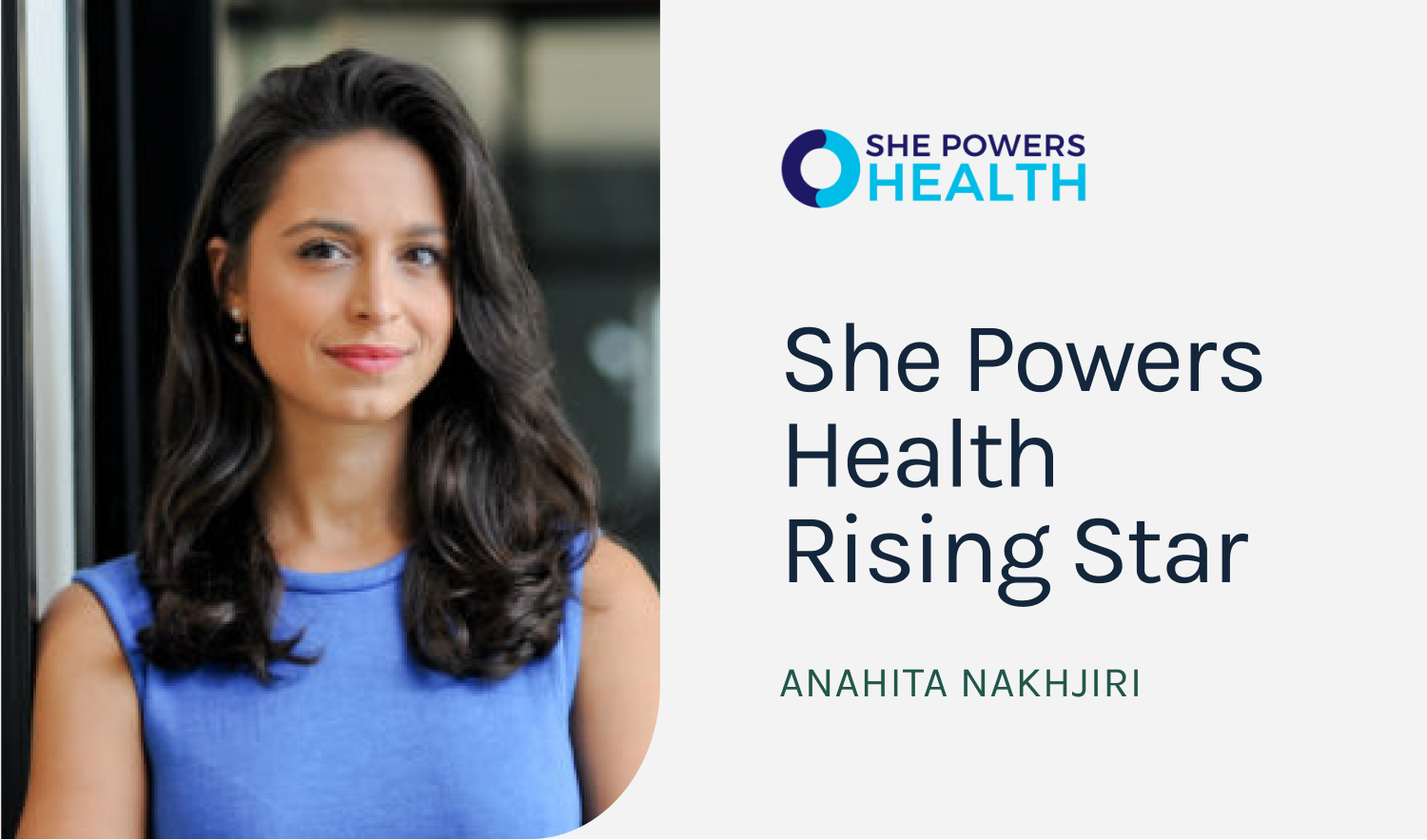 Anahita Nakhjiri, an investment associate at Echo Health Ventures, has been recognized with the 2021 She Powers Health Rising Star Award by Teladoc Health. This award highlights people who empower women to become leaders, who are transforming and innovating in the health care space, and who spark inspiration for the next generation of leaders.
In addition to her professional experiences at Echo Health Ventures, McKesson Ventures and The Advisory Board Company, Anahita serves on the digital health council for Springboard Enterprises, an accelerator dedicated to building women-led, high-growth companies across tech and life sciences. Through this work, she combats historically low rates of CEO roles and funding access for women and people of color by offering idea curation and startup formation counsel to healthcare entrepreneurs. Previously, Anahita worked with United Women in Business to understand leaders' business ideas and craft their professional representation.
Anahita graduated from The George Washington University with a bachelor's degree in Business, with concentration in Economics and Public Policy.
Learn more about the She Powers Health Awards here. Congratulations to Anahita!