Integrating Behavioral Health for Whole-Person Care: Eleanor Health and Quartet Health Join Echo Health Ventures Portfolio
---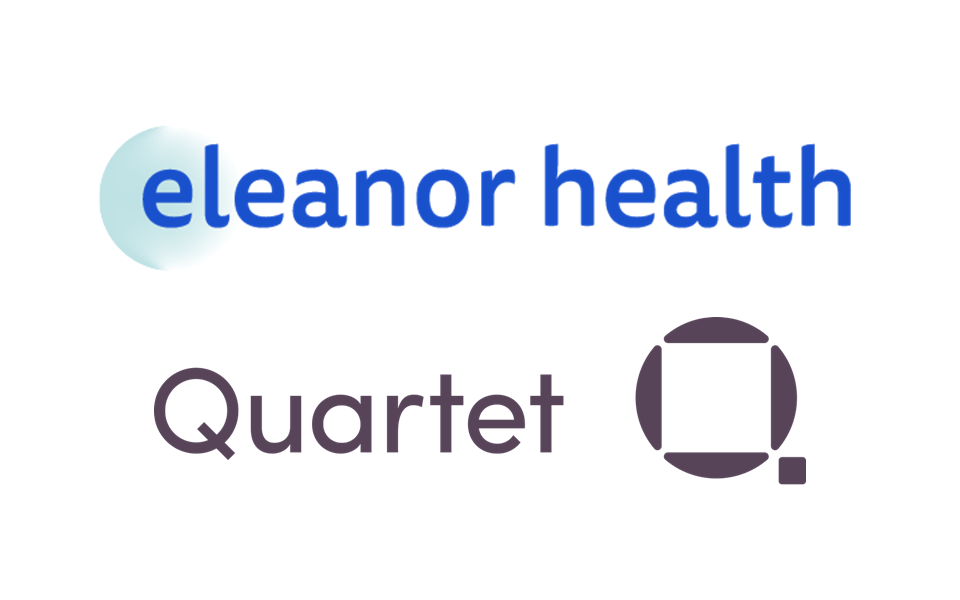 Echo Health Ventures is proud to welcome Eleanor Health and Quartet Health into the family. Both companies are focused on improving access to, and the quality of, behavioral healthcare for those in need, and are developing and commercializing innovative software and services delivery models that align closely with our focus areas in the behavioral health space.
Up until recently, physical and behavioral health have been treated completely independently of one another with little to no integration. Citing cultural stigma and shame, a confusing and fragmented system, limited access to providers and high out-of-pocket costs, less than half of people with mental health conditions seek treatment. Left untreated, mental illness worsens over time and directly correlates to deterioration in a person's physical health, with co-morbidities such as diabetes, heart disease or substance use disorder.
By integrating behavioral and physical health, we have an enormous potential to improve overall health outcomes for individuals, as well as reducing detrimental downstream impacts to the broader healthcare ecosystem.
Eleanor Health
Founded in 2019, Eleanor Health's whole-person wraparound care model focuses on reducing barriers to high-quality and effective addiction treatment and recovery support. Historically treated in short episodes, substance use disorder is now understood as a chronic disease requiring comprehensive, long term management. Eleanor Health offers evidence-based care incorporating stigma reduction, compassionate and personalized care in Eleanor Health outpatient clinics, virtually, and in patient's homes and communities. Uniquely, Eleanor Health is designed to be financially accountable for long-term, whole-person outcomes.
Eleanor Health raised its Series A funding with Echo Health Ventures, Mosaic Health Solutions, and Town Hall Ventures.
To learn more about Eleanor Health, visit www.eleanorhealth.com.
Quartet Health
Founded in 2014, Quartet is a healthcare technology and services company on a mission to improve the lives of people with mental health conditions. Through Quartet, doctors and case managers can easily recommend patients for mental health care; Quartet then works with people to connect them with the right care based on their needs, preferences, and insurance coverage, in the right setting and at the right time.
EHV joins Centene, Oak HC/FT, GV, F-Prime, Deerfield, and Polaris in Quartet's Series D round.
To learn more about Quartet Health, visit www.quartethealth.com.
We are extremely excited to partner with Corbin, David, and the rest of the talented teams at Eleanor and Quartet in helping to build and scale innovative solutions with lasting impact in the behavioral health space.
ABOUT ECHO HEALTH VENTURES
Echo Health Ventures invests to build and grow tomorrow's great health care companies. Echo invests across every investment stage and works with portfolio companies to challenge and transform the health care system. As a strategic collaboration of Cambia Health Solutions and Mosaic Health Solutions, Echo works closely with its Parents to catalyze the development of its portfolio companies and accelerate their innovations to scale nationally. Echo Health Ventures operates nationwide with offices in Seattle, Durham, Boston, and Portland. Follow Echo on Twitter @healthecho.