Navigating Health Care Sales Cycles from Three Perspectives: VC, Health Plan, and Startup
---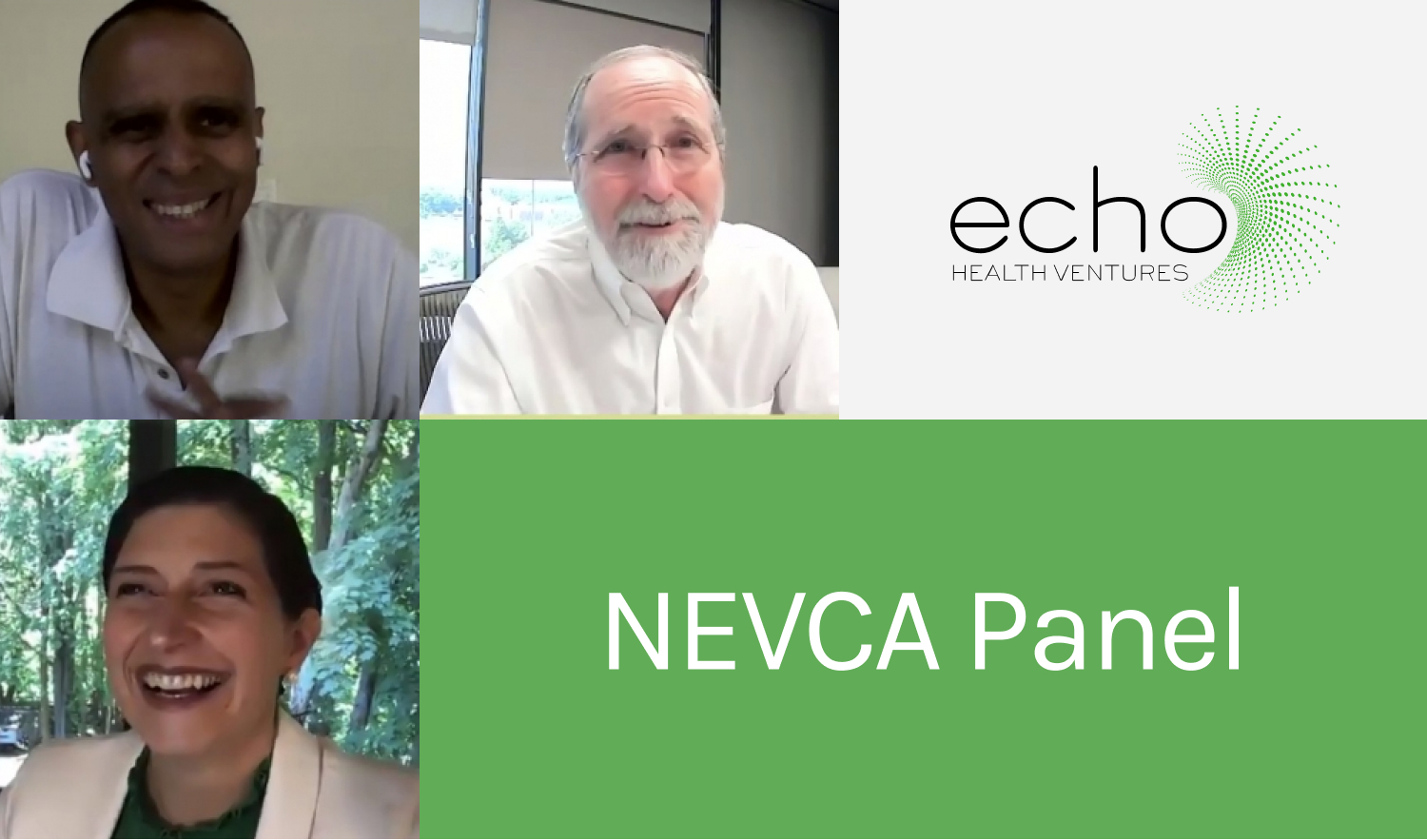 Health care startups regularly look to scale through health plans, employers, and health systems. Enterprises within health plans look to startups for innovation and speed in meeting their members' needs. But often, the two are out of sync.
From the perspective of a startup, navigating those enterprise sales cycles can be brutal. For payers and providers, the lack of insight and preparedness early-stage companies bring to the partnership can be equally frustrating. So how can sales cycles be better managed to cross this chasm?
Echo Health Ventures recently co-hosted a panel during New England Venture Capital Association's (NEVCA) Health Week to discuss these cycles. The panel combined an enterprise perspective from Cal Kellogg, PhD, Chief Strategy Officer of Arkansas Blue Cross Blue Shield, with a startup perspective from Minal Patel, MD, CEO of Echo portfolio company Abacus Insights, with investor perspective from Echo Health Ventures Partner Jessica Zeaske, PhD.
The panel shared many insights, including five best practices for startups looking to navigate health care partnerships:
Know the difference between "no" and "not now." If it's "not now," stay in touch.
Understand the timing of yearly health plan contracting and enrollment and align your sales cycle accordingly.
Map the stakeholders at the enterprise you are selling to.
Be clear how your solution impacts medical costs or administrative costs. There is pressure on expenses, so this is especially important to know.
Accept that a pilot may be needed if your company only has anecdotal results.
For the full conversation, check out the full panel from NEVCA.