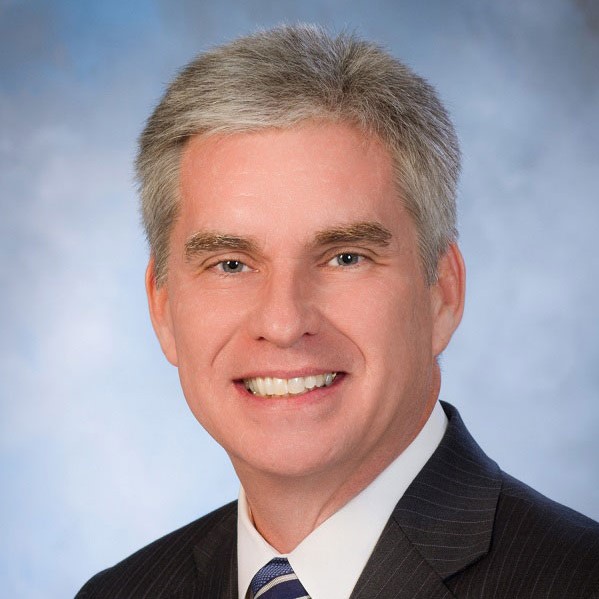 Curtis Barnett serves as president and chief executive officer for Arkansas Blue Cross and Blue Shield.
As CEO, Barnett serves on the board of directors of the national Blue Cross and Blue Shield Association.
He also serves as the chairman on the Association's board of managers for the Federal Employee
Program and is a member of the Health Leadership Advisory Committee. Barnett is also chairman of
the board of managers for Blue Health Intelligence, a healthcare data analytics and solutions company.
Prior to his election as president and CEO in 2017, Barnett served as senior vice president of Enterprise
Internal Operations where he was responsible for all aspects of operations, including claims
administration, customer service and customer accounts for Arkansas Blue Cross and its subsidiary and
affiliate companies. Barnett began his career at Arkansas Blue Cross in 1993 as a Primary Care Network
plan manager and served in a variety of capacities during his tenure with the company, including
manager of Product Development, director of Enterprise Managed Pharmacy Program, and as vice
president of Operations for Blue Advantage Administrators of Arkansas. He served as president and
CEO of USAble Corporation from 2008 through 2016.
Barnett serves on several industry-related boards, including Life and Specialty Ventures, LLC, the
National Institute of Healthcare Management (NIHCM), the Partnership for a Healthy Arkansas, the
USAble Corporation and the Western Conference of Prepaid Medical Plans. His community involvement includes serving on the boards of Baptist Health Foundation, Little Rock Regional Chamber of Commerce and Healthy Active Arkansas. He is also a member of Fifty for the Future. Barnett actively
supports a number of charitable organizations, including the Arkansas chapter of the Cystic Fibrosis
Foundation, which named him their Breath of Life honoree in 2015.
Barnett is a native of Sherwood. He received a bachelor's degree from the University of Central
Arkansas, a master's degree in public administration from the University of Arkansas and is a graduate
of the Northwestern University Kellogg School of Management's Advanced Executive Program. He also
has earned several professional designations, including the certified employee benefits specialist and a
professional in the Academy of Healthcare Management.