Echo Health Ventures Included in New Corporate Venturing Guidebook
---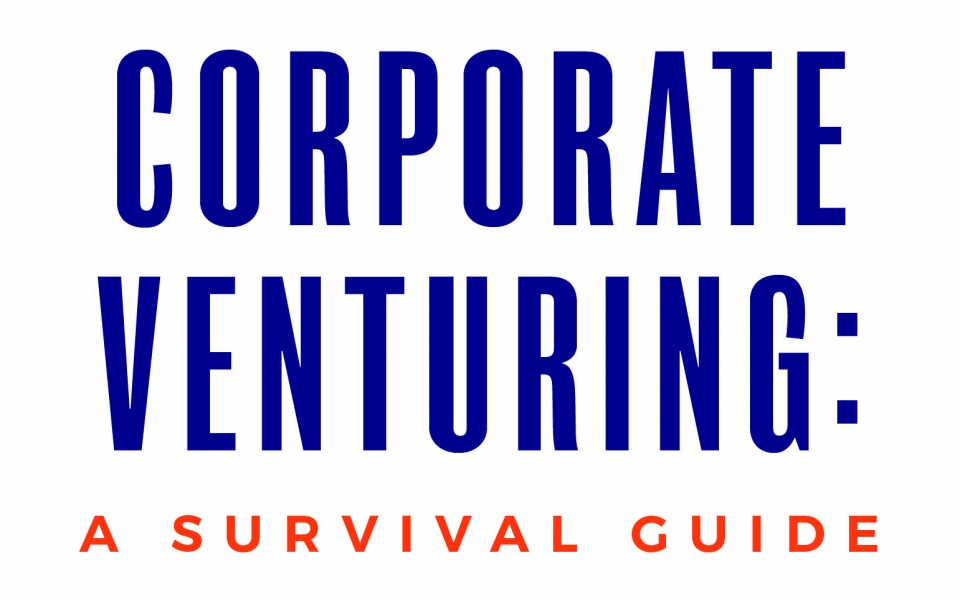 Sustainable impact in corporate venture capital (CVC) is difficult to execute well. Historically, following best practices from other venture capital models did not guarantee success.
Corporate Venturing: A Survival Guide explores the nuances of what it takes to craft and scale meaningful CVC programs that have both longevity and real impact. Authors Heidi Mason, Elizabeth Arrington and James Mawson have been tracking the evolution of CVCs to create this shorthand guide for corporate venture professionals and parent company management across a variety of industries, including tech, transportation, health care and more.
Importance of Corporate Strategic Investing to Corporate Innovation
CVC investors that are tied to larger parent organizations can add more business value and longer-term outlook than traditional, standalone venture capital firms, according to the authors of this book. As a whole, CVCs have earned respect over the last decade for the value they deliver to partners and portfolio companies. Now, CVC leaders also increasingly have a "seat at the table" in setting corporate strategy, joining high-level executives who determine the company's present and future course.
But this is what hasn't changed: corporate venturing is incredibly hard to do well, and in a way that lasts. Corporate Venturing: A Survival Guide offers in-depth profiles of high-performer CVC programs that evaluate how and why they've found success. The profiles also dig into portfolio strategies, internal and external partnerships and how they deliver on performance expectations.
Echo Health Ventures Profile
Echo Health Ventures (EHV) is honored to be one of two health care CVCs profiled in the book. The profile addresses all angles of the resources, design and execution that deliver on our mandate to create an "industry-leading corporate investment platform to transform consumer-centric health care and to drive financial value."
This case study examines our parent companies, program locations, board and leadership as learnings for the success the company saw during its expansion years. The case study also shares EHV's unique method of measuring success—the IRR [internal rate of return] it generates through its portfolio, and its ability to create meaningful partnerships between its parent organizations and portfolio companies. EHV has built a strong infrastructure with its parent companies, Cambia Health Solutions and Mosaic Health Solutions, that encourages strong collaboration and accountability for tracking and meeting partnership expectations. Our approach to strategic investing is unique to the health care space and is guided by a foundation of commitments outlined in our Investment Charter.
Who should read this book?
Corporate executives looking to create or manage a CVC program
CVC leaders and practitioners looking at how to articulate their organization's value to their respective CEO, board and peers
Professionals contemplating career opportunities in CVC
Traditional VCs looking to partner with CVCs to drive value beyond dollars invested
Entrepreneurs considering working with CVCs
Check out Corporate Venturing: A Survival Guide for more actionable insights.