Echo Health Ventures Joins Strive Health's Investor Group to Help Transform Kidney Care for Patients
---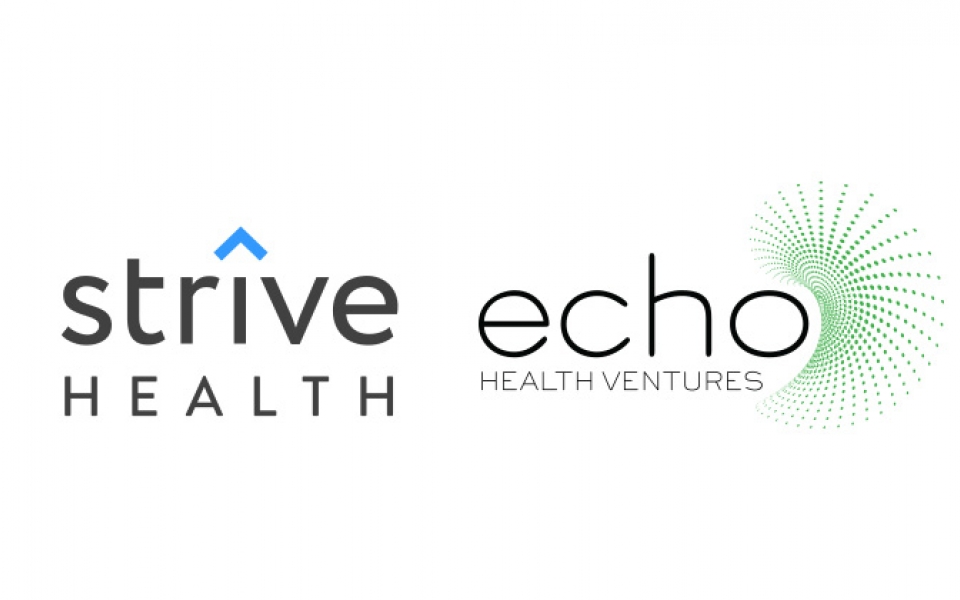 SEATTLE–(Jan 15, 2018) – Echo Health Ventures (EHV), a strategic collaboration of Cambia Health Solutions and Mosaic Health Solutions, announced today the completion of an investment in Strive Health (Strive), a new company launched to fundamentally change the lives of kidney disease patients through early engagement, comprehensive coordinated care, and expanded treatment options.
"Strive's new integrated approach to kidney care will be transformative for millions of patients with kidney disease and we are delighted to partner with EHV in this effort," said Chris Riopelle, CEO of Strive Health. "The experience that EHV and its Parents bring will significantly accelerate our ability to change how kidney care works in America today."
Founded in 2018, Denver-based Strive works with innovative payers and providers to deliver a turn-key kidney care service line for health systems. Strive deploys a high touch, team-based care model powered by specialized technology and nephrology caregivers that services the entire CKD journey for patients – from primary care level prevention through end-stage renal replacement therapy.
"We're very excited to welcome Strive into the EHV portfolio," said Echo Health Ventures CEO, Rob Coppedge. "Strive is already seeing strong market interest in driving new advances to kidney care, and we're looking forward to supporting the company as it continues to grow. The management team brings the extensive experience and market leadership that is required to develop innovative care delivery models in the chronic kidney disease sector, and we believe Strive is well positioned to drive better clinical outcomes and improved quality of life for patients."
EHV joins a group of investors in Strive, led by New Enterprise Associates, with participation from Town Hall Ventures. EHV's approach to corporate investing is focused on building a health care system centered on people and their families. By leveraging strategic relationships, talent and capital from established industry leaders and influencers, EHV is transforming the corporate venture model to build a more sustainable health care system.
To learn more about Strive, visit www.strivehealth.com
To learn more about Echo Health Ventures, visit www.echohealthventures.com
About Strive Health
Strive Health is a built-for-purpose company working with innovative payors and providers to transform kidney care. Strive Health significantly improves patient outcomes and experience with a high-touch, technology-enabled clinical model that cares for chronic kidney disease patients across their entire healthcare journey, from primary care-level engagement through dialysis. Strive was launched out of Oxeon's Venture Studio and is backed by New Enterprise Associates and Town Hall Ventures. For more information email info@strivehealth.com or visit Strive's website at www.strivehealth.com.
About Echo Health Ventures
Echo Health Ventures LLC invests to build and grow tomorrow's great health care companies. We invest across every stage and work with our portfolio companies to challenge and transform the health care system. As a strategic collaboration of Cambia Health Solutions and Mosaic Health Solutions, we work closely with our Parents to catalyze the development of our portfolio companies and accelerate their innovations to scale nationally. Echo Health Ventures operates nationwide with offices in Seattle, Durham, N.C., and Portland, Ore. Follow us on Twitter @healthecho.
Contact Information
Media Contact
Wen Chiu
Wen.Chiu@cambiahealth.com