Genome Medical Announces Acquisition of GeneMatters and Closing of $60 Million Series C Financing
---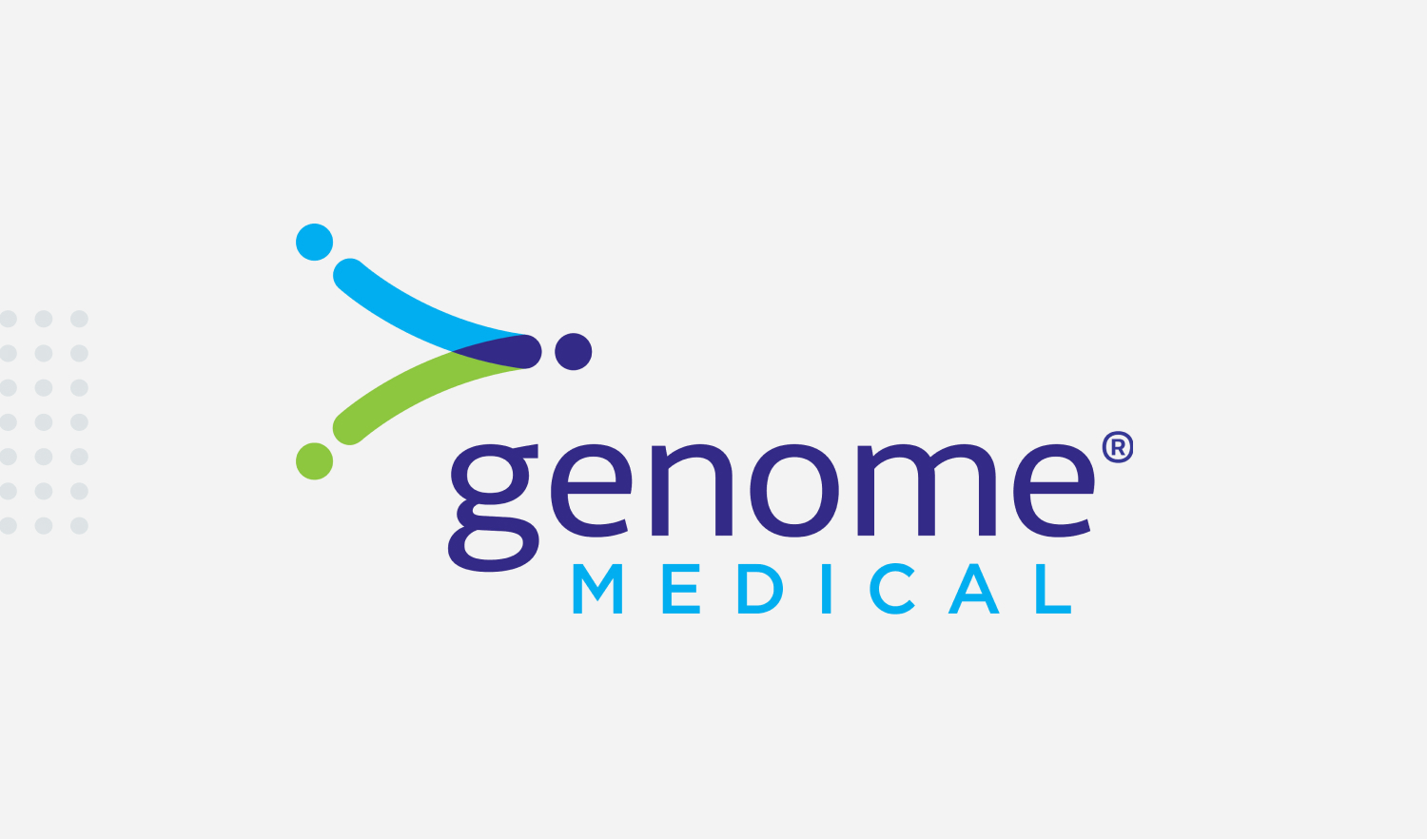 Latest Strategic Initiatives Solidify Genome Medical as Clear Digital Genetic Health Leader
Financing Led by Casdin Capital with Participation from GV, Amgen Ventures, Perceptive Advisors and Other Leading Life Sciences Investors
SOUTH SAN FRANCISCO, CA – Aug. 30, 2021 – Genome Medical, the leading nationwide genomic care delivery company, today announced that it will acquire GeneMatters, a telehealth genetic counseling and software solutions company. Simultaneously, the company announced the closing of a $60 million Series C financing to accelerate commercial traction and advance its mission of transforming health care for all through genomic medicine. These strategic initiatives solidify its position as the preeminent technology-enabled provider of genetic health services and genomic insights.
"The addition of GeneMatters, along with our Series C financing, propels us into the next phase of commercial growth and enables us to realize the genome-driven personalization of health," said Lisa Alderson, co-founder and CEO of Genome Medical. "The genomic medicine industry is primed with testing capabilities and novel therapeutics; now is clearly the moment for Genome Medical to deliver expanded availability of genomic medicine for patients and providers."
Genome Medical will use the financing proceeds to expand its team and further enhance the development of its configurable technology solutions to provide innovative and efficient genomic medicine programs. The company will continue to build out its full suite of physician services, test ordering capabilities and guidelines-based care plans to ensure comprehensive, seamless care for patients.
The Series C round was led by Casdin Capital, a committed and leading long-term investor in life sciences and genomics, and was joined by new investors GV (formerly Google Ventures) and Amgen Ventures. Existing investors also participated, including Perceptive Advisors, Canaan Partners, Kaiser Permanente Ventures, Illumina Ventures, LRVHealth, Echo Health Ventures, Revelation Partners, HealthInvest Equity Partners, Avestria Ventures, Flywheel Ventures, Dreamers Fund and Blue Ivy Ventures.
In connection with the financing, the Genome Medical Board of Directors will be joined by Eli Casdin, founder and chief investment officer at Casdin Capital; Shaun Rodriguez, director of life science research at Casdin Capital; and Jill Davies, co-founder and president of GeneMatters. Anthony Philippakis, M.D., Ph.D., venture partner at GV, will join the board as an observer.
"We feel fortunate to have been in the unique position to facilitate this strategic combination of two strong genomic health providers and Casdin portfolio companies," Eli Casdin said. "We have been an early and active investor in the development of genetic testing capabilities broadly. The breadth and scale of Genome Medical and GeneMatters together produce the clear leader in digital health for genomics, which will spur accelerated access and adoption. It is also a terrific example of how one + one can equal more than two!"
Together, Genome Medical and GeneMatters represent expanded technology solutions and clinical expertise to better meet the growing need for genomic medicine across health and wellness. GeneMatters will operate as a wholly owned subsidiary of Genome Medical Holding Company, with a focus on expanding the delivery of genetic services to community health systems and other partners.
"The mission of GeneMatters from day one has been to increase patient access to genetic services and to support patient decision-making," said GeneMatters' Davies. "Joining the Genome Medical family allows for expanded capabilities, broader reach and ultimately more patients and providers being served. We are thrilled to be joining forces with this talented team that shares our mission, vision and passion for patient care."
By combining innovative, technology-enabled solutions with the virtual delivery of industry-leading clinical expertise, Genome Medical is accelerating the adoption of genetic services and genomic medicine for health care systems, large-scale research studies, health plans, employers, providers and molecular diagnostic testing laboratories. Learn more about Genome Medical's comprehensive services, including its Genome Care DeliveryTM platform and precision insights for population genomics.
About Genome Medical
Genome Medical, the leading genomic care delivery company, is personalizing health care for all through on-demand access to genetic insights and genomic medicine. We operate as an independent virtual medical practice, powered by a digital health technology platform. By partnering with health systems, providers, health plans, employers, labs and biopharma, we expand the reach and impact of precision medicine. We provide clinical assessments and tools, test recommendations and ordering, and personalized care plans to deliver optimal patient care and improve health outcomes. The company, which is headquartered in South San Francisco, was recently honored as "The Best Digital Health Company to Work For" by Rock Health, Fenwick & West and Goldman Sachs in their "Top 50 in Digital Health" awards. To learn more, visit genomemedical.com and follow @GenomeMed.
About GeneMatters
GeneMatters is a leading provider of telehealth genetic counseling and software solutions to increase access to genetic services. We deliver customizable solutions to hospitals, health networks, genetic testing labs and biopharmaceutical organizations to extend the capacity of existing genetic counseling teams, support new programs and increase patient engagement with genetic services. Our genetic expertise spans oncology, reproductive, cardiovascular and rare diseases. Founded in 2016 by Jill Davies, a genetic counselor, with a mission to increase patient access, we are committed to outstanding service delivery, unwavering quality standards, high patient satisfaction and technology to simplify care. To learn more, visit gene-matters.com and follow @GeneMatters on Twitter and LinkedIn.
Media Contacts
Cambria Morris
Canale Communications
cambria.fuqua@canalecomm.com
(214) 605-3381
Bill Taggart
Senior Director of Marketing and Communications
Genome Medical
bill@genomemedical.com
(510) 846-2718